THREE TOWER TRACKS TURNTABLE BALL AMUSEMENT INTELLIGENCE ANTI SLIP DESIGN PET CAT TOY (ORANGEPINK)
Pet toy is a kind of toy for pets, which different with the traditional toys - for children to rule out emptiness or kill time. It means we will start a pet as a human partner, promote the real interaction between us and get more communication and interaction on emotion.
In strictly speaking, a pet can choose a way to vent, such as molar, pull the master's footwear and chase the moving objects, just like the cat likes to chase the mice to play the hand. So the birth of pet toys, to a certain extent can well meet the requirements of the pet on emotional, and deepen interactions with their owners.
Descriptions:
- Three levels for exciting fun. Sturdy construction stands up to vigorous play for one or more cats
- Three layers tower stack. The balls are inside. When the cat catches the ball, the ball will roll but will not roll out
- Entertain your cats and protect your furniture from clawing
- Very interesting and intellectual toy, cat will crazy for it
- It will make your cat feel more interesting, energetic and nimble
- Anti-skid bottom design, do not worry any ground ball slide rail everywhere
Package weight: 0.447 kg
Package Size(L x W x H): 25.50 x 25.50 x 9.50 cm / 10.04 x 10.04 x 3.74 inches
Package Contents: 1 x Cat Turntable Toy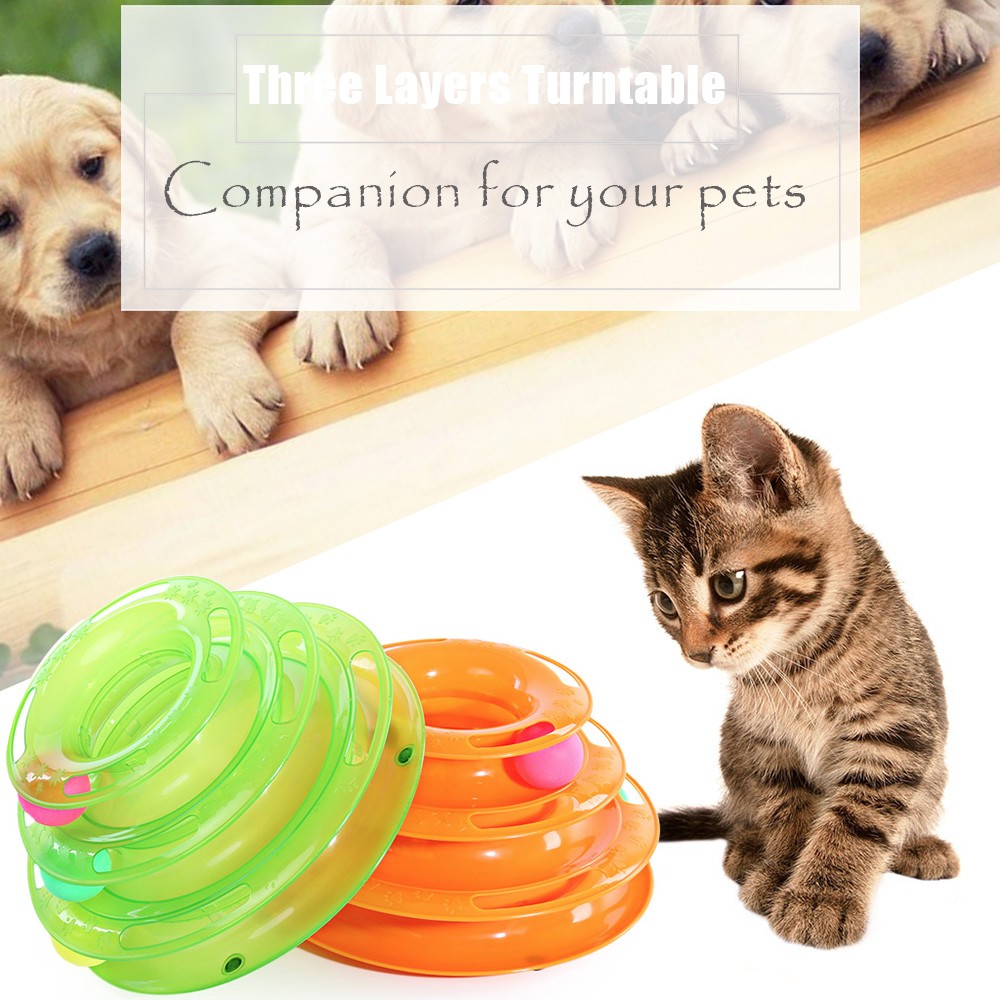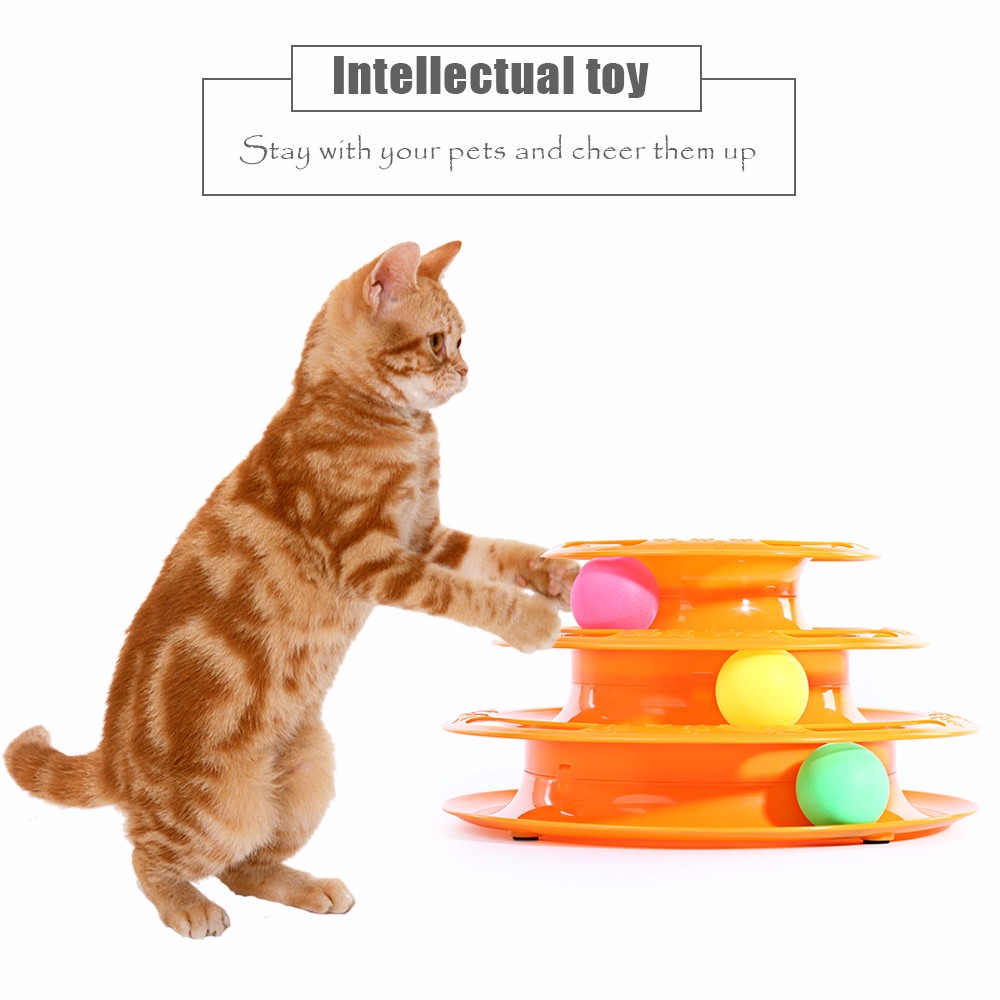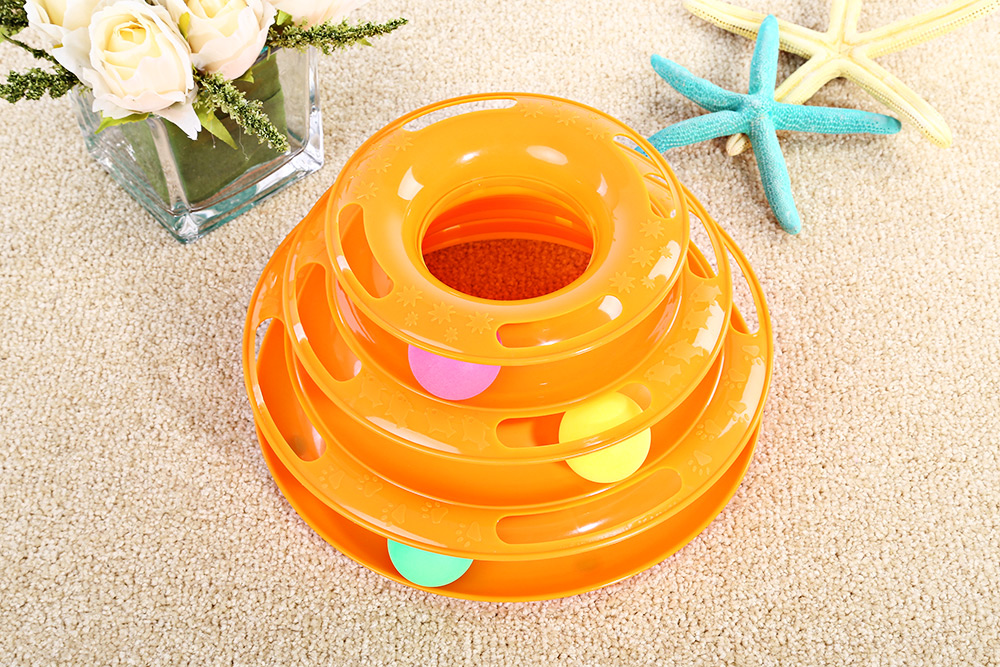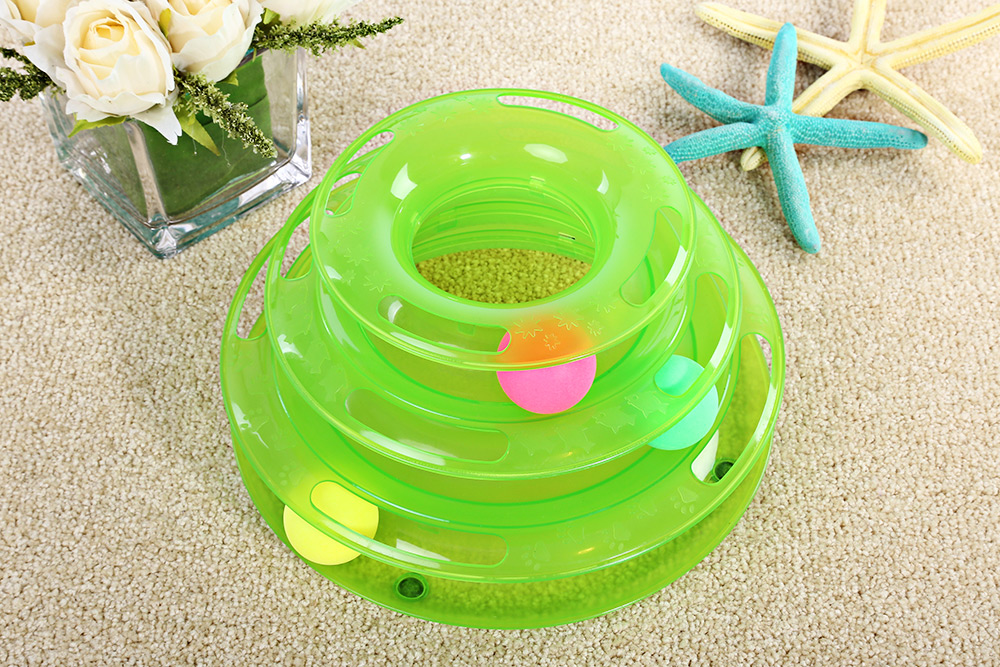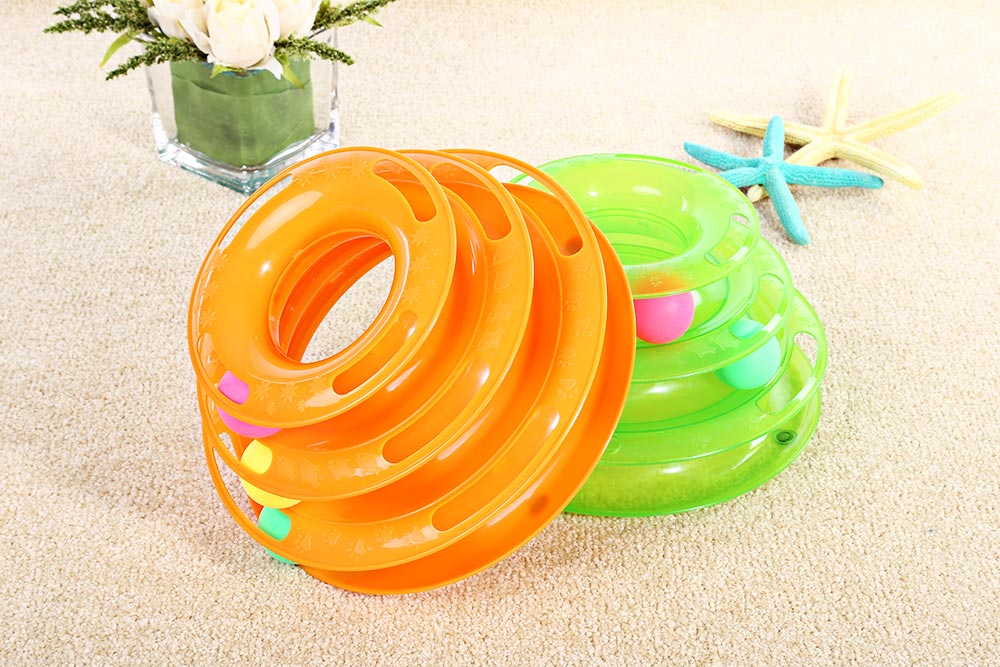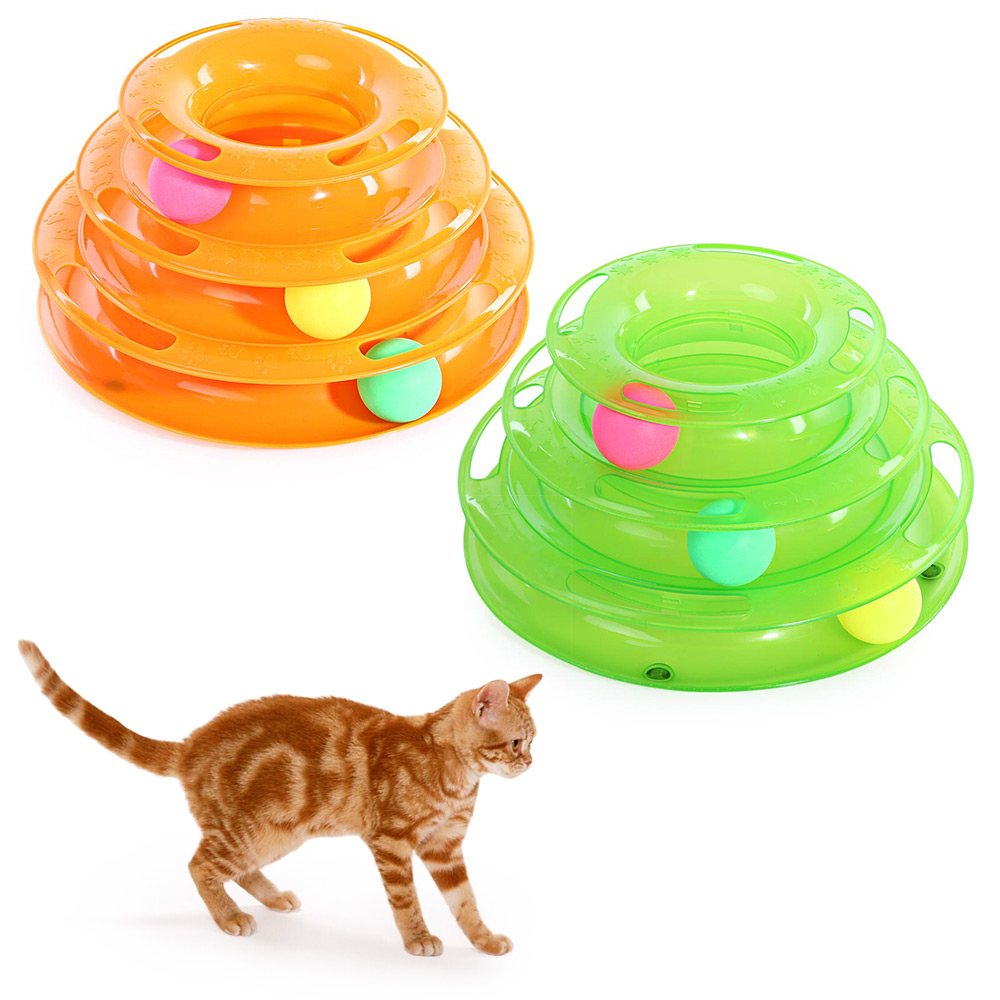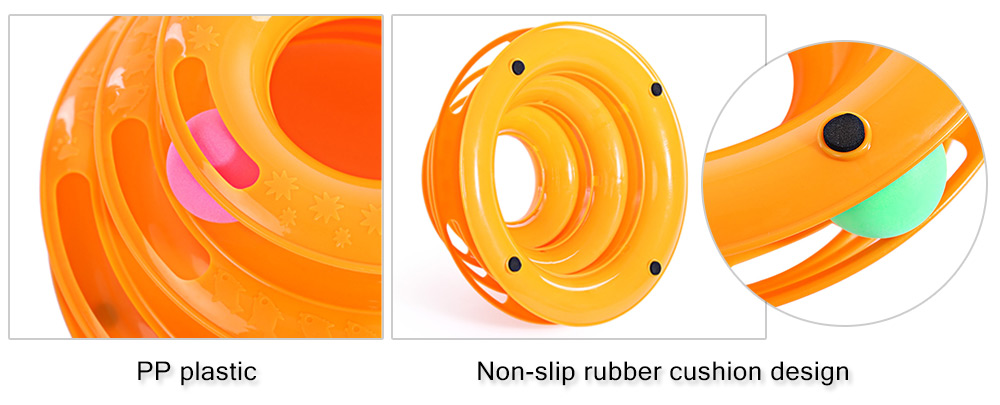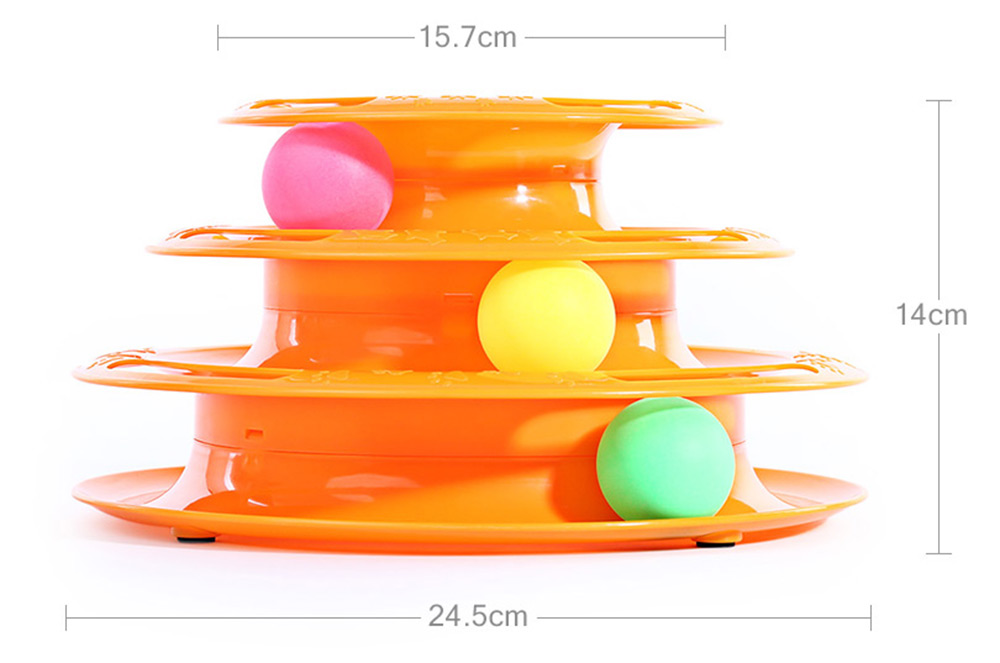 ---